The Wollner Hotel is a four star family run hotel, which has the charm of the 19th century. The Hotel is within easy walking distance of the Main Square, the conference center, the theater, sights, shops, pubs and bars in a quiet pedestrianized, car-free zone within the old town.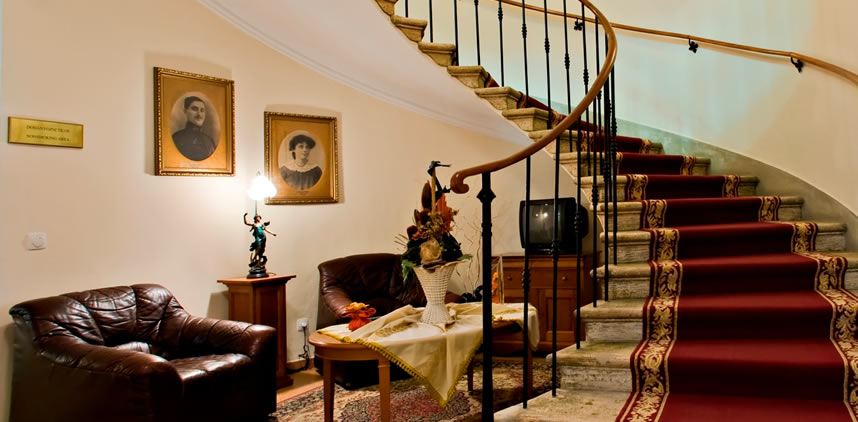 Its furnishings and atmosphere reflect the elegance of the past century. It has a unique hanging garden, in which the reconstructed ruins of the medieval walls of the castle can also be seen. It is the perfect choice for those, who during business trips or holidays would like to get to know Sopron and its surroundings while experiencing the atmosphere of the inner town. The 18 large rooms are comfortable in case of longer stays as well. Romantic wine cellar, Mediterranean terrace, silent hanging garden, conference room, sauna and fitness room makes guests stay comfortable.

The railway and bus stations are a 10 minute walk away. The hotel is 5 kilometers from the Austrian border and 45 kilometers from Vienna Airport. To reach the hotel by car, there is an electronically operated barrier, which is activated by the hotel's reception. Parking is available either in an underground car-park, 150 m from the hotel, or local car-parks above ground.